Shrub Rose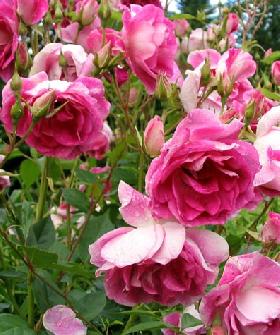 Light: Sun

Zones: 3-10

Plant Type: Shrub,Rose

Plant Height: 1 foot to 5 feet or more

Plant Width: To 3 feet wide

Landscape Uses: Containers,Beds & Borders,Slopes

Special Features: Attractive Foliage,Fragrant,Winter Interest,Cut Flowers,Attracts Birds,Easy to Grow
Shrub roses take the best of the hardiest rose species, and combine those traits with modern repeat blooming and diverse flower forms, colors and fragrances. Some shrub roses may grow tall, with vigorous, far-reaching canes; others stay compact. Recent rose breeding has focused on developing hardier shrub roses for landscaping that need little to no maintenance.
Free Shrub Rose
Simply you have to apply for Free Shrub Rose and will get your Free Shrub Rose at your door step with no any cost.
Click Here
, if you are Interested to get Free Shrub Rose.