Hybrid Tea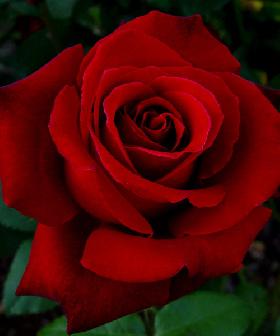 Light: Sun

Zones: 5-9

Plant Type: Rose

Plant Height: 4-6 feet tall, depending on variety

Plant Width: 2-3 feet wide, depending on variety

Landscape Uses: Containers,Beds & Borders

Special Features: Attractive Foliage,Fragrant,Cut Flowers,Easy to Grow
Hybrid teas have traditionally produced the showiest blooms. In fact, most roses at the florist are hybrid tea varieties. Today's rose breeding emphasizes fragrance as well as plant vigor. The form of a hybrid tea rose is tall and upright, with sparse foliage toward the base. The blooms develop singly on long stems and the buds are often as elegant as the open blooms.
Hybrid teas require careful pruning while still dormant in early spring to ensure good air circulation through the plant and development of vigorous, healthy canes. A sunny location, well-drained, fertile soil, and rose food applied at least three times a season will guarantee abundant flowers to enjoy in a vase. Protect roses in climates colder than Zone 6 with heavy mulching around the base of the plant.
Free Hybrid Tea
Simply you have to apply for Free Hybrid Tea and will get your Free Hybrid Tea at your door step with no any cost.
Click Here
, if you are Interested to get Free Hybrid Tea. Advertise here