Groundcover Rose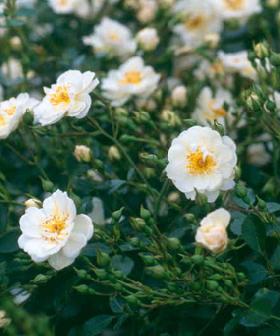 Light: Sun,Part Sun

Zones: 5-9

Plant Type: Rose

Plant Height: 1-3 feet tall

Plant Width: To 4 feet wide

Landscape Uses:

Containers,Beds & Borders,Slopes

Special Features:

Attractive Foliage,Attracts Birds,Easy to Grow
A whole new breed of landscaping roses came about with the advent of shrub roses, which offers beautiful ways to fill in borders and cover bare earth. The low-growing groundcover roses are useful for mass planting in a border or under a tree, and to mix colorfully with perennials or shrubs, line a path, cover a slope, or to be planted in hanging baskets or window boxes for a bloom-spilling display.
To reinvigorate groundcover roses every year, cut back the plants by two-thirds while they are still dormant in early spring.
Free Groundcover Rose
Simply you have to apply for Free Groundcover Rose and will get your Free Groundcover Rose at your door step with no any cost.
Click Here
, if you are Interested to get Free Groundcover Rose. Advertise here