English Roses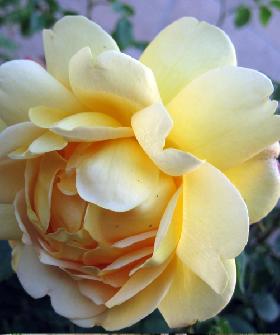 Light: Sun,Part Sun
Zones: 4-9
Plant Type: Rose
Plant Height: 2 1/2-10 feet tall, depending on variety
Plant Width: 2-4 feet wide, depending on variety
Landscape Uses: Containers,Beds & Borders,Slopes
Special Features: Attractive Foliage,Fragrant,Cut Flowers,Easy to Grow
The English Garden Rose, the English roses, are "broadly in the mood of old roses", or old fashion English rose bushes, so describes David Austin, the famous English rose breeder who invented and produced the English beautiful roses for the home garden.

A Victorian English rose garden planting is the dream of many cottage gardeners, because the English rose garden design, with roses and flowers artfully placed together, is one of the most charming and beautiful of all gardens.

English roses and English tea roses scented with lovely fragrances is what the garden rose is all about.

Austin Roses, or English Roses, are considered to be shrub roses, but the growth habit is very different within this large group of roses.
Free English Roses
Simply you have to apply for Free English Roses and will get your Free English Roses at your door step with no any cost.
Click Here
, if you are Interested to get Free English Roses. Advertise here