Casa Blanca Lily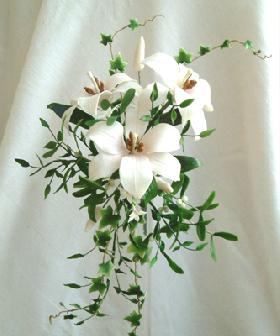 Casablanca lilies with many other beautiful blooms belong to the lily family. Developed as a hybrid of the oriental lilies, they are well known for their magnificent blooms and irresistible fragrance. When maintained with favorable growth conditions called for the variety, a single Casablanca can reach to about 10 inch in diameter. With such a size, you hardly require 3 - 4 flowers to make a Casablanca lily bouquet or centerpiece for any special occasion.
Speaking about the appearance of Casablanca lilies, they resemble the shape of a trumpet. There are six white petals, each of which is lined with tiny dots at the centerline. At the center of the lily, bright red stamens spring out that create a color pattern. The Casablanca lily plant grows to about 4 feet feet in height. Here, we shall discuss about caring for these blooms, Casablanca lily meaning and growing instructions.
The flowers are distinguished by a pleasing, sweet smell. They face outwards and have prominent orange stamens. Lilium 'Casa Blanca' seems to glow in the light. Its odor and beauty of the plant are worth finding a special place in the garden.
The oriental lily, Lilium 'Casa Blanca', is greatly used as a forced bulb. Beside of it is widely used in wedding flower arrangements. The Casablanca Lily enjoys its vase life for about 5-9 days.
Zones: 3-8
Bulb Size: 16-18 cms
Light: Sun to Part Shade
Height: 36 - 48"
Bloom Time Mid Summer, Late Summer
Free Casa Blanca Lily
Simply you have to apply for Free Casa Blanca Lily and will get your Free Casa Blanca Lily at your door step with no any cost.
Click Here
, if you are Interested to get Free Casa Blanca Lily. Advertise here